Analysis and Resources: Storms
Crawford Situation Papers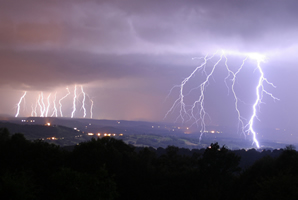 One of the best ways to be prepared for the next catastrophic storm is to study past storms and their impact. Gain valuable risk management insight by reviewing the situation papers below, prepared by Crawford's Catastrophe experts.
Business Interruption Considerations in Hurricane Claims: A Complex Calculation for Adjusters
Hurricane Wilma: Situation and Response Paper
Hurricane Rita Situation Paper
Hurricane Katrina Situation Paper
TSR Forecasts
Sponsored in part by Crawford & Company, Tropical Storm Risk (TSR) offers a leading resource for predicting and mapping tropical storm activity worldwide. The public TSR web site provides forecasts and information to benefit basic risk awareness and decision making from tropical storms.
April Forecast Update for Atlantic Hurricane Activity in 2016
August Forecast Update for NW Pacific Typhoon Activity in 2015
Summary of 2014 NW Pacific Typhoon Season and Verification of Authors' Seasonal Forecasts
Summary of 2014 Atlantic Tropical Cyclone Season and Verification of Authors' Seasonal Forecasts